F-TYPE
Powerful, agile and utterly distinctive. A true Jaguar sports car.
ACCELERATION
0-100km/h in 3.7 seconds
TOP SPEED
322 km/h
Experience the latest in a distinguished bloodline. The F‑TYPE range offers sports cars that only Jaguar could create - effortless performance and precise agile handling, with everyday refinement and usability.
The range now features a 300PS 4-cylinder 2.0 litre Turbocharged Ingenium Petrol engine, the most advanced and efficient engine ever found in an F‑TYPE. While new driver assistance features are available to keep you even safer on every drive.
Inside, a refreshed interior features new slimline seats offering greater comfort and style. At the heart of the cabin, our next generation Touch Pro infotainment system provides connectivity and entertainment like never before.
COUPÉ OR CONVERTIBLE
Coupé and Convertible body styles are available. Each has its own unique character, but both offer exhilarating performance, state-of-the-art handling and an unrivalled driver-focused experience.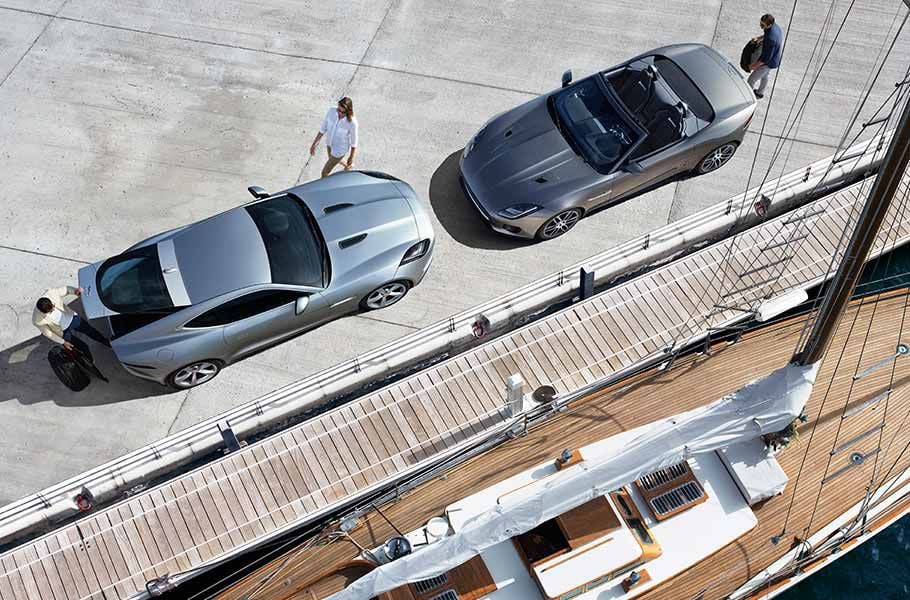 EXPLORE THE RANGE
Designed to deliver pure driving pleasure, F‑TYPE's technical excellence gives it a breadth of capabilities to suit the demands of every driver and every road.